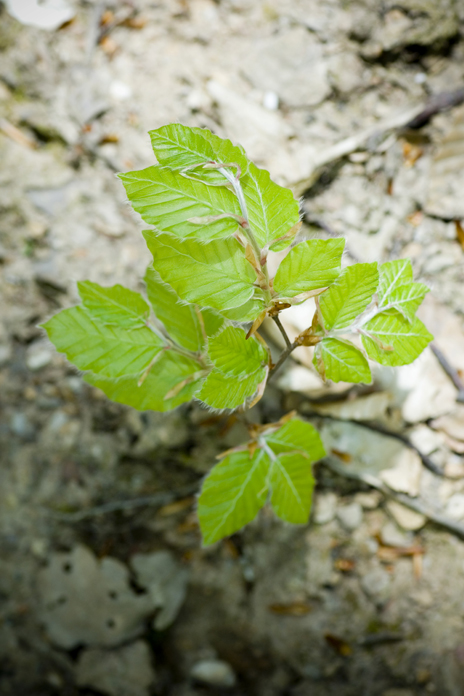 Preneed Master Trust-AFCTS/APCS
American Funeral & Cemetery Trust Services (AFCTS) and American Prepaid Cremation Service (APCS) are full-service preneed and endowment care master trust programs for funeral homes, cemeteries, and cremation providers, offering qualified trustee and depository, professional investment management, and experienced master trust administration – all for one competitive, all-inclusive fee.
AFCTS and APCS Master Trusts provide the most comprehensive management services available, from initiating your AFCTS account to efficient processing and payment of death claims, and all the routine and ad hoc services required in between.
Both AFCTS and APCS are open to any funeral home, cemetery or cremation provider who wishes to participate, and do not require dues or membership in any trade association to participate.
Highlights that enhance value, ensure accuracy, save time, and improve operational efficiency include:
Competitive Investment Returns – Our master trust investment managers are focused and experienced with both fixed income and diversified instruments. Our funds have consistently returned competitive yields while adhering to prudent investment guidelines and the regulatory requirements of every state in which our clients operate.
Simple Rollover Procedure From Current Program – AFCTS and APCS facilitate the rollover from existing preneed programs with simple procedures, assistance from our experienced support team, and provision of all the paperwork and training needed to make it quick and easy.
Complete Turnkey Operation for All-Inclusive Fee – Our fee is competitive and includes everything, from trustee and investment management fees to administrative expenses such as contracts, forms, postage-paid envelopes, and toll-free telephone and fax numbers.
Advanced and Proprietary Technologies to Increase Depth of Service
Our sophisticated systems track and summarize information about your preneed trusts to help you keep abreast with the status of your funds.  Whether in-depth or high-level, we deliver monthly reports, online-access to your accounts, and other options to stay informed.  Our comprehensive capabilities include:
Applying trust fund payments according to your customizable specifications
Tracking individual trust fund contracts
Processing receivables and payments in compliance with the unique requirements of your specific locations
Calculating commissions
Generating periodic and annual reports
Offering options to receive reports in paper, on CD, or by online login
Automated Billing & Cash Management
AFCTS and APCS offer two options to streamline preneed fund installment billing and cash management.  These programs remove the burden of billing from the funeral, cemetery, or cremation provider while providing a convenient way for consumers to make their periodic payments.
Trust-O-Matic Payment Plan – This plan offers a safe, secure way to automatically withdraw preneed monthly payments from the checking or savings accounts of clients who elect electronic payment.  Trust-O-Matic eliminates cumbersome check writing and reliance on the mail, and guarantees that payments are made on time so your clients are assured that their fund is current and their contract is valid at the time of need.
Automatic Monthly Billing – For those who prefer manual billing, we send a monthly account statement and a preaddressed return envelope.  We track payments and alert you to accounts that fall in serious arrearage.
In both cases, AFCTS and APCS credit payments to your clients' accounts and reports the activity in your monthly summary.
Same-Day Claims Payment
Our unique Truschek™ "instant" claims system helps improve cashflow and receivables management by enabling full payment from preneed trust funds on the same day that services are provided.  All that is required is one phone call to AFCTS or APCS toll-free number to obtain a claim number.  Truschek eliminates paper forms, reliance on mail, and other administrative delays. After obtaining the claim number, providers can write themselves a Truschek against the preneed trust to cover the cost of services provided.
Value-Added Benefits
With close to 20 years of service behind us, AFCTS is continuously alert to new ways we can add value.  The following lists a few of the ways we "raise the bar" in preneed master trust management service:
Assistance with state reports, qualified funeral trust (QFT) filings, and grantor tax letters – Our team prepares and sends individual grantor tax advice letters to every preneed fund client every January to facilitate tax reporting.  We also prepare and file returns with the IRS and, where applicable, the state agency for those who elect the Qualified Funeral Trust 1041.
In-House Management and Staff Training – We make it simple and easy to roll over accounts to AFCTS or APCS, and have streamlined the processes.  In addition, we train your staff in how to process the forms, manage the deposits, read the reports, and other procedures to optimize efficiency and communication.
Informational Newsletters, Legislative and Regulatory Alerts – Keeping abreast of operational, regulatory, or procedural changes that may affect your preneed trust funds is important.  Our full-time compliance manager will notify you when needed, and our quarterly newsletters alert you to preneed news, trends, and developments to help you stay informed.
Monthly and Ad Hoc Reports – We are expert at easing the burdens and tedium of preneed trust record keeping.  AFCTS and APCS systems collect, track and archive key data, including investment income, account receivables, individual client histories, and information needed to complete annual state and federal regulatory reporting.  We back up our data according to data storage best practices, and offer it back to you in concise, easy-to-read reports delivered in paper, online, or by CD.
Please download our APCS Brochure.
Please download our AFCTS Brochure.